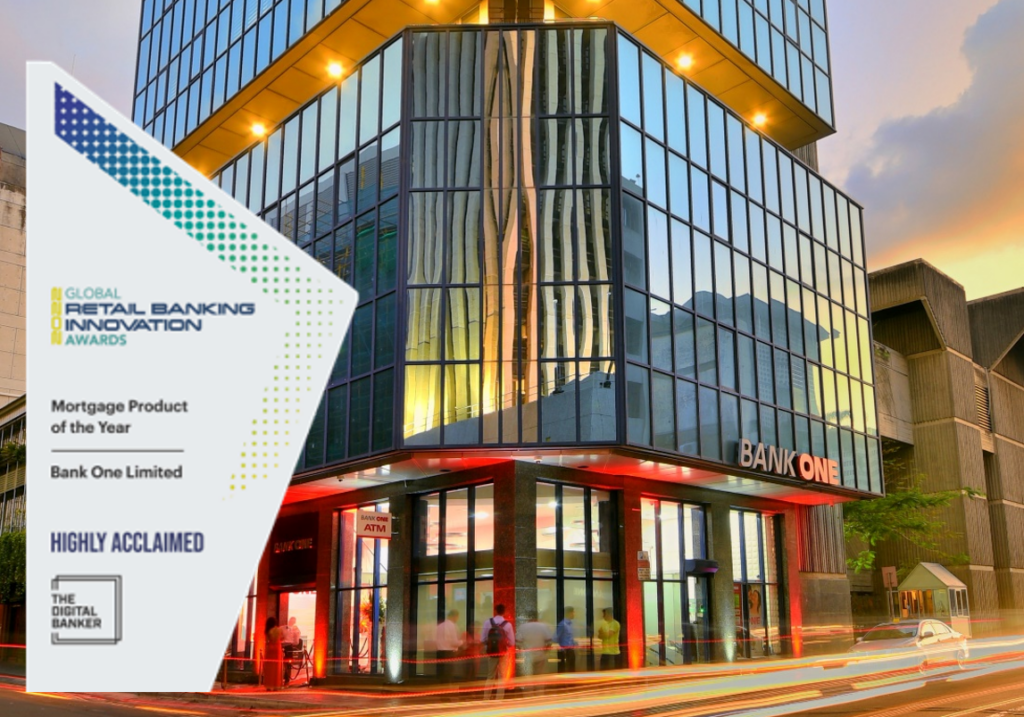 GRB Innovation Awards 2022 – Bank One wins the "Mortgage Product of the Year" award
January 11, 2023
Bank One is pleased to announce that it won the "Mortgage Product of the Year – highly acclaimed" award at the fifth annual Global Retail Banking (GRB) Innovation Awards. The GRB Innovation Awards program from The Digital Banker recognises the world's most cutting-edge retail banks that are pioneering unrivalled standards and capabilities whilst re-defining the industry by setting new benchmarks in service delivery, product innovation, customer experience, and more.
Bank One welcomes this important international recognition that reinforces its position in the local retail banking sector as a 'partner of choice' for individuals looking to build their dream home, expand their property to meet their growing needs or simply renovate. Over the past years, Bank One has made substantial efforts to enhance its customer value proposition for mortgages both in terms of features and benefits as well as the overall customer experience.
According to Pritee Ombika-Aukhojee, Head of Digital & Products at Bank One, "we continue to grow our retail asset portfolio at a rapid pace through our commitment to offer a mortgage product that best suits the evolving lifestyle of our customers. Our competitive pricing and longest tenor options largely help in improving the financial position of our customers, especially during these inflationary times. We are working on a series of new initiatives towards digitalizing the end-to-end process with the aim to offer the best mortgage journey on the market".
In its quest to help prospective homebuyers, Bank One is pleased to announce that it has partnered with LexpressProperty, a reference in the real estate industry, to launch a white paper to offer valuable insights into the real estate market and detailed steps to follow in acquiring a residential property. The white paper is available for download from LexpressProperty.com.