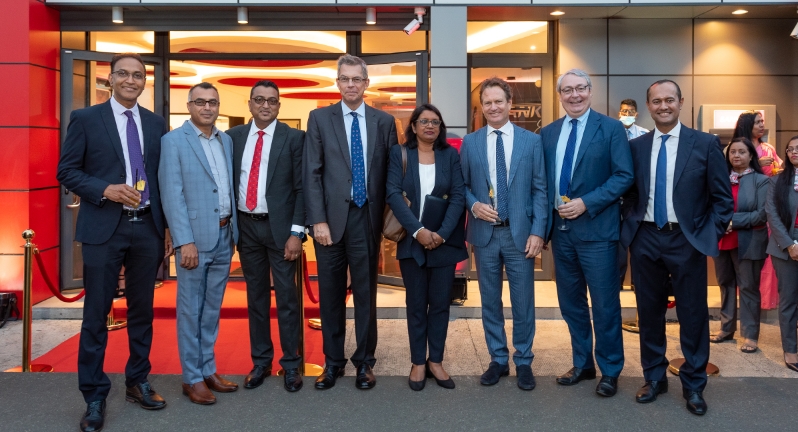 Bank One inaugurates Flacq branch
December 16, 2020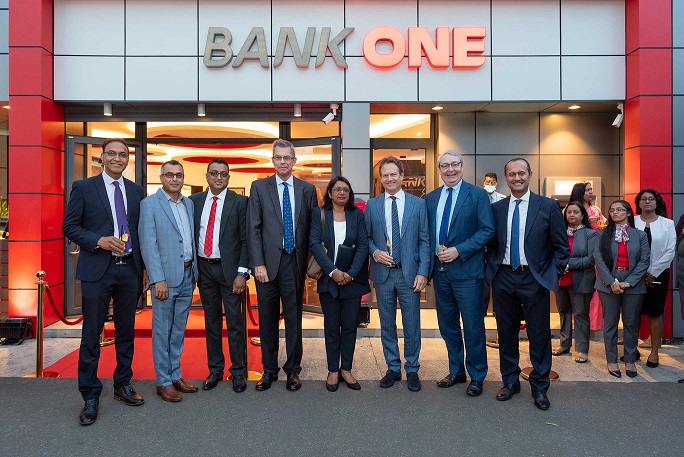 (L to R) Fareed Soobadar, Head of Corporate Banking, Ranjeeve Gowreesunkur, Chief Financial Officer, Ashish Gopee, Head of Elite Banking, Mark Watkinson, Chief Executive Officer, Hemlata Sadhna Sewraj-Gopal, Second Deputy Governor of Banque de Maurice, Jean Pierre Dalais, Group Chief Executive of CIEL Ltd, Marc-Emmanuel Vives, CEO of CIEL Finance and Shehryar Ali, Head of Retail Banking.
Bank One officially opened its branch in Flacq recently in the presence of the Second Deputy Governor of the Bank of Mauritius, Hemlata Sadhna Sewraj-Gopal, the Group Chief Executive of CIEL Ltd, Jean Pierre Dalais, the CEO of CIEL Finance, Marc- Emmanuel Vives, members of its executive committee and its clients.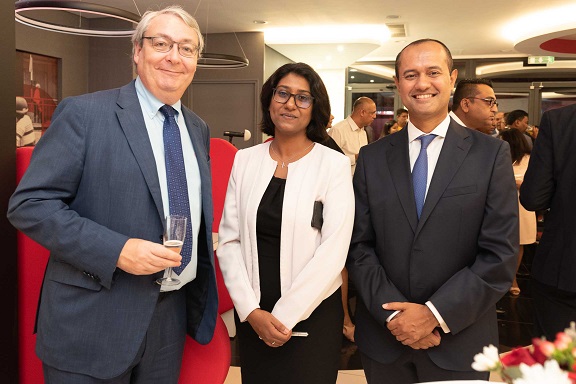 Mark Watkinson, CEO of Bank One said during the ceremony: "The year ahead however remains clouded with some uncertainty but I would like to recognise the significant assistance that the Bank of Mauritius has provided to both the financial sector and the economy. The direct actions of the Bank of Mauritius have done much to bolster the financial services system and this has allowed banks to support those customers who have needed help during the crisis. Bank One remains committed to Mauritius and our customers. We are very positive about our business and we are investing significantly in our future. Mauritius's role as the leading International Financial Centre in the region and as a bridge to Africa provide an exciting backdrop to the next major growth story for the island."
Bank One will move to its new premises at Port Louis Waterfront in 2021.