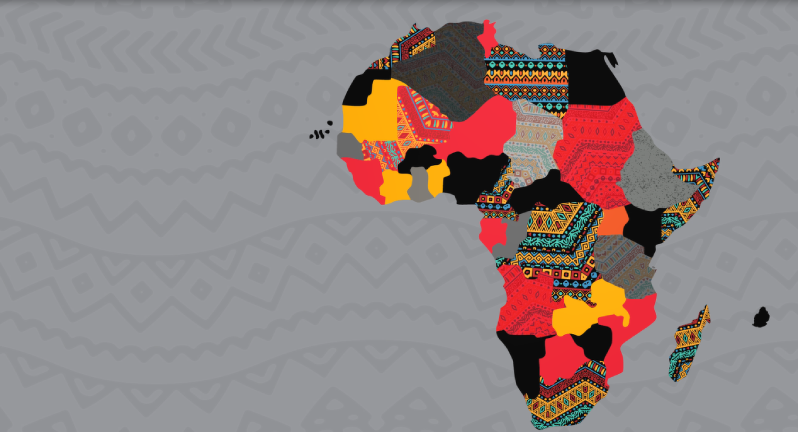 Why Mauritius holds the key to world's largest free trade area
June 14, 2021
By Carl Chirwa, Head of International Banking, Bank One
There is no doubt that 2021 is a year that has been a long time coming, and one that is likely to determine not just the fate of free trade in Africa, but also of the world at large. With COVID-19 pushing nations into an unfortunate mindset of isolationism and nationalism, the African Continental Free Trade Area (AfCFTA) represents a much-needed sliver of hope.
As with many landmark agreements, the journey to AfCFTA's implementation has been anything but smooth. While this game-changing agreement was first signed on 21 March 2018 by 44 of the African Union's 55 member states, the pandemic led to unavoidable delays in the preparatory process, and so its launch was finally realised on 1 January 2021.
All about AfCFTA
AfCFTA is the most ambitious regional integration project till date, with a significant potential for economic transformation across Africa. Connecting 1.3 billion people across 55 countries with a combined gross domestic product (GDP) valued at US$3.4 trillion, the pact will create the world's largest free trade area measured by number of participating countries.
At Bank One, we remain cautiously optimistic that AfCFTA will facilitate much needed growth in intra-Africa trade. Currently, only 17% of African exports are intra-continental, compared with 59% for Asia and 68% for Europe. AfCFTA will eliminate 90% of tariffs, boosting intra-continental trade by 52% annually over a five-year period.
Where Mauritius comes into the picture
Mauritius was a fast mover in joining existing regional Common Markets such as the Common Market for Eastern and Southern Africa (COMESA) and the Southern African Development Community (SADC). Moreover, while the Indian Ocean island is located about 2,000 kms from the East Coast of Africa, the post-independence economy took a conscious call to identify itself more with Africa than India – where a large part of its 1.3 million population hails from.
Thus, Mauritius is both geographically and strategically well-positioned to harness the potential of AfCFTA and act as a nexus along the India-Africa and the China-Africa Trade Corridor, leaning on its newly implemented agreements with India and China by way of the Comprehensive Economic Cooperation and Partnership Agreement (CECPA) and the Mauritius-China FTA respectively.
A regional trade hub
Many foreign entrepreneurs have set up ventures in Mauritius to avail of the trade advantages offered through its membership of the SADC and the COMESA. For instance, the Mauritius Freeport, a tax-efficient modern logistics hub offering incentives to operators, has been largely built on the benefits of its SADC and COMESA memberships.
With AfCFTA entering into force, the Freeport also offers access to the free market, although rules of origin and local value addition will apply, as prescribed therein. Indeed, Mauritius could import goods in semi-finished form, add value in the jurisdiction, and then re-export them to mainland Africa.
Unlocking investment flows to Africa
With South Africa's recent downgrade making Mauritius one of the few remaining investment grade countries in Africa, the jurisdiction is well poised to act as the de-facto offshore financial centre for the region such that all FDI, trade and investment flows are channelled through its shores.
In particular, as AfCFTA boosts investments in trade-related infrastructure, the island economy is well placed to support private equity funds in various verticals including infrastructure. Large trading multinationals are also likely to favour Mauritius as their regional headquarters, whether to avail of its attractive headquarter regime or facilitate procurement and treasury management.
The fact that Mauritius is in the process of renegotiating Double Taxation Avoidance Agreements and Investment Promotion and Protection Agreements with over 20 African countries simply adds to its appeal as an investment gateway for Africa.
Africa's Arbitration Centre
Furthermore, from a governance and legal perspective, Mauritius is considered a safe shore, being home to leading international arbitral institutions such as The London Court for International Arbitration (LCIA), the Mauritius International Arbitration Centre (MIAC) and the Permanent Court of Arbitration (PCA).
Add to that the fact that Mauritians are bilingual, the island is in an ideal time zone for international customers along with a favourable geographic location vis-à-vis South Asia, Australia and New Zealand – and you have all the ingredients for the jurisdiction to set itself up as the de-facto arbitration centre for Africa.
Exploring Africa's Blue Economy
Finally, 38 of Africa's 54 States are coastal, and over 90% of Africa's imports and exports are conducted by sea. The African Union rightly calls the Blue Economy the "New Frontier of the African Renaissance". This is where the true test of AfCFTA will lie: in bringing the continent together to tap into the resources of its vast ocean economy.
Here, the fact that the Mauritius Ports Authority is extending its deep-water harbour in Port Louis to explore the potential of the untapped ocean economy in Africa gives Mauritius another unparalleled advantage in leveraging the full benefits that AfCFTA offers.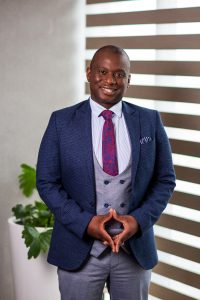 How Bank One can help
The overall banking sector in Mauritius is gearing up to accommodate FDIs as a springboard into African investment. At Bank One, being present both onshore and offshore, our aim is to leverage Mauritius' position as an international financial centre and the reach of our shareholders to serve the rising Financial Institutions (FIs) and Corporates as well as the Wealth Management and Custody Services needs of our clients in key Sub-Saharan African (SSA) economies.
As such, Bank One aims to be the 'Bank of Choice' for FIs in SSA with a key focus on the following areas:
Leveraging our geographic position in Mauritius as a springboard for African Investments and Trade Financing;
Creating a 'Star Alliance of Banks' with a unique value proposition to serve the needs of our SSA-focused clients;
Deepening our network of global correspondent banks for Treasury, Wealth Management, Securities and Custody Services to support the SSA Market; and
Supporting the short-term liquidity requirements of SSA FIs and Central Banks.
Africa rising, Mauritius shining
Since Mauritius as a jurisdiction has been positioning itself for the advent of the world's largest free trade area, Africa-focused banks such as Bank One have a unique opportunity to support market players in realising the huge opportunities unlocked by AfCFTA.
However, for these benefits to be explored to their true potential, we need a concerted effort to engage with all other partners and create awareness of the advantages of the jurisdiction. At Bank One, we look forward to playing our part in delivering the exciting chapter of intra-African trade and cross-border investment that is unfolding on the back of AfCFTA.