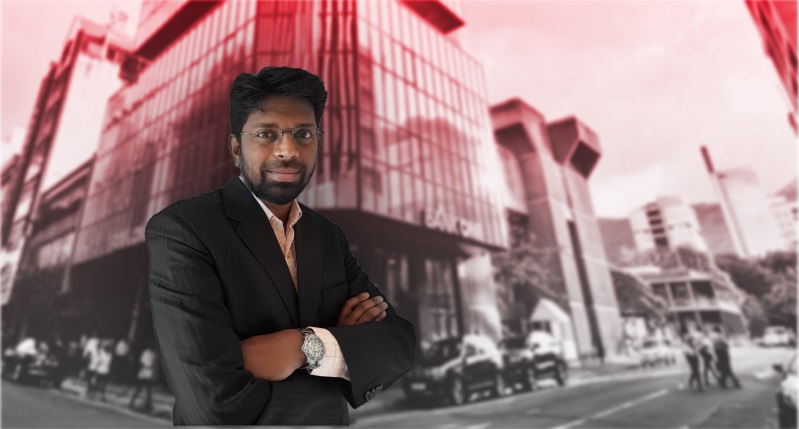 Meet Shafiq Khaja, IT Project Manager at Bank One
December 14, 2021
Shafiq creates and improves IT solutions. In the interview which follows, the professional, who joined Bank One from India in 2010 tells us more about his passion for IT and how he is always willing to go the extra mile when it comes to solving IT issues or continually learn new skills to keep pace with this fast moving discipline.
How long have you been working in the IT sector?
My career started in my home country, India, in 2005. For 5 years, I worked for a company that provides IT solutions to different sectors including banking. I joined Bank One in 2010 where I am currently employed as an IT Project Manager.
What exactly does your job entail?
Bank One deploys or continuously improves its IT solutions. Examples include Internet Banking, Mobile Banking and, most recently, the first universal digital payment solution in Mauritius, which we have branded "pop". It is my job to make sure that the implementation of every new technology solution is done in the best conditions and that they are 100% functional before being deployed.
What makes you passionate about this job?
In the modern world, IT is an important function, regardless of the company, its size or its sphere of activity. I am proud to be part of a team that is always pushing the boundaries. Even more so, because I have always loved finding solutions and helping others be it with hardware or software issues. The satisfaction of solving problems always inspires me to serve better and to keep on improving my skills.
IT is a fast moving discipline; one which is constantly evolving. Is it easy to adapt to this pace?
Technology and IT are constantly evolving on multiple levels. You have to stay on top of the latest evolutions and trends. However, I firmly believe that if the foundations are well established, it is only a matter of progressive evolution. This is what creates the greatest value in our work and in the solutions that we provide to our stakeholders; especially in the banking sector.
Based on your experience, what are the joys and challenges linked to your job?
IT is generally considered a very technical field and not many people truly understand it. So we need to be patient and clearly explain the solutions we have in mind. However, being passionate about my job, I love sharing my work and learning from others in the process.  
Could you please tell us a little bit more about your educational background?
I hold a Bachelor's degree in Commerce, a Master's degree in Computer Applications (MCA) and a Project Management Professional (PMP) certification