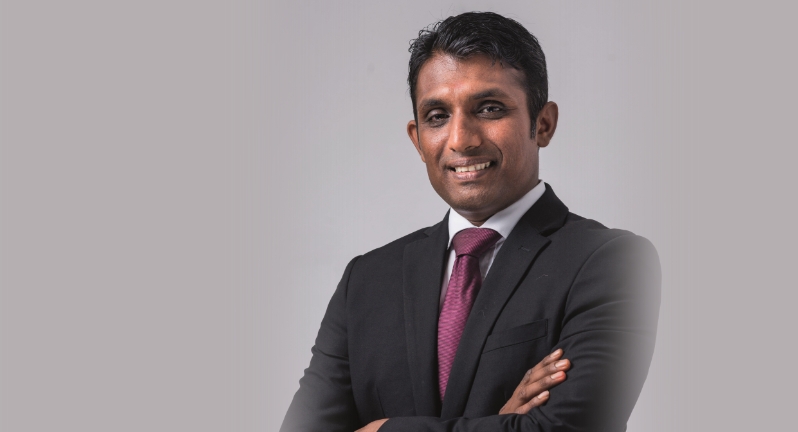 The Future of Payments
August 27, 2020
With the virulent spread of COVID-19 posing safety concerns in the way of using cash and cards, even as e-commerce adoption rates increase exponentially due to rising implementation of social distancing measures, most economies around the world, including Mauritius, are moving to digital payments like never before. Dev Neelayya, Head of eCommerce & Acquiring Business at Bank One, delves into the future of payments in an interview in issue 11 of GFM Magazine, a Global Finance Mauritius Publication.
With Mauritius taking stronger strides towards cashless payments, what are some of the immediate benefits that Bank One's customers have reaped, together with banking customers across the island, from the roll-out of MauCAS as from August 2019?
MauCAS is a payments system managed by the Bank of Mauritius and acts as a centralized payment system between banks. MauCAS has enabled banking customers (for banks running on the MauCAS payment system) to make "round the clock" payments without depending on banking opening or processing hours as transactions are settled instantly with all banks operating local payments on a single network. It also increases efficiency gains for customers by reducing time taken and costs involved in making payments, creating a fast and inexpensive way of making payments simultaneously. Convenience is another key factor as this digital form of payment allows customers to make peer to peer payments from the comfort of their residence. Moreover, by reducing costs of accepting payments for businesses/ merchants, these cost-advantages may be passed on to customers by merchants / businesses as customer loyalty programs or overall price reductions. Apart from the ability to make payments, customers can also request payments from peers and keep track of payments records management. Customers also benefit from an increase in payment security whereby the probability for fraudulent payments are reduced with authentication methods at both sending and receiving ends of the payment systems.
On a cautionary note, the Bank of Mauritius Annual Report underlines that, as institutions become more and more interconnected and reliant on complex IT systems, banks are also increasingly exposed to the risk of cyber-attacks. Against this sobering backdrop, what are some of the steps Bank One has taken to strengthen cybersecurity?
At Bank One, we have a dedicated team responsible for formulating and monitoring policies and to provide assurance over control compliance and operation. Our team also ensures the implementation and the operation of security controls on IT infrastructure and networks. We also employ controls through the enforcement of policies, standards, and guidelines covering information security and risk. To this effect, Bank One has an ongoing security awareness programme employing various channels to engage staff including, intranet content, posters, e-mails, new employee education and annual mandatory information security awareness and eLearning for all staff. Furthermore, Bank One only discloses information to 3rd parties if the appropriate controls have been considered and implemented (as applicable) to manage the 3rd party's access to, use and storage of Bank One information. The transfer of information is secured using appropriate technical or process controls as required by Bank One to meet our legal responsibilities, customer obligations and regulatory requirements.
With the Central Bank contemplating the prospect of a national digital currency, what are some of the potential implications on commercial banks such as Bank One?
The Central Bank Digital Currencies (CBDCs) has been a common item on the agenda of countries' financial systems agencies for the past 5 years. The major impacts of CBDCs on Commercial Banks are the new compliance and risk control standards will have to be implemented at Commercial Banks' level as guided by the Central Bank for opening and maintaining accounts in CBDCs. The operations of banks will have to be adjusted to accommodate the way banking operations would work with CBDCs for handling and exchanging such currencies – this may impact the human resource staffing levels as well. Banks may require less manpower at retail branches and/ or re-channelling the skills sets towards the development of the use of CBDCs to promote efficiency and reduce costs for the banks.
The Core Banking Systems and IT Security systems will need to be aligned with the new system requirements for authorising, validating, recording and monitoring of these virtual currencies. There might be a profitability impact as well as "Fiat Money Deposits" which will make banks become digitised and with dis-intermediation of transactions' middlemen like "money transfers or card networks" reducing commission income for banks. The Legal standards will need to be reviewed in line with new regulatory requirements and the way Digital Currencies are exchanged, safeguarded and transactions are validated.
With Bank One increasing contactless payment thresholds to Rs 3,000 per purchase and Rs 6,000 per day, the highest limit on the island so far, what has the bank's experience been with customer adoption of such payments?
The adoption and usage of contactless payments have increased multiple times as customers find the security, convenience and time saving benefits of using the high-limit-band payments. Users of the contactless payments found their exposure to COVID-19 contamination reduced with no physical cash or key-in on POS machines required and the ability to check out in a couple of seconds.
Is it expected that customer attitudes towards digital currencies, contactless payments and online transactions will change irrevocably after COVID-19, and as such, are such thresholds expected to be maintained in the future as well?
The COVID-19 crisis is a "wake up call" for consumers, businesses/merchants and banks for the need of having a digital payments solution in place. In Mauritius and around the globe, there has been a high increase in digital/ online payments during the lockdown period creating adoption and trial of digital payments for new users and increase in the usage rate for the habitual ones. Clearly, digital payments users had an advantage of not being exposed to contamination by handling cash or ATMs points and by being able to shop 24/7 on online stores and enjoy home delivery.
While at this stage, it is pre-mature to assess whether the customer attitudes towards digital currencies, contactless payments and online transactions will change irrevocably, as major ecommerce / digital payments markets like USA, Brazil, EU countries, Australia are still fighting against the spread of the pandemic. The rise of digital/online payments is continuing, for sure has had an effect on making the consumer community realise that a digital form of payment is now a "must have" for being able to make payments for the purchase of groceries and essential items in such situations – a tool in the survival kit.