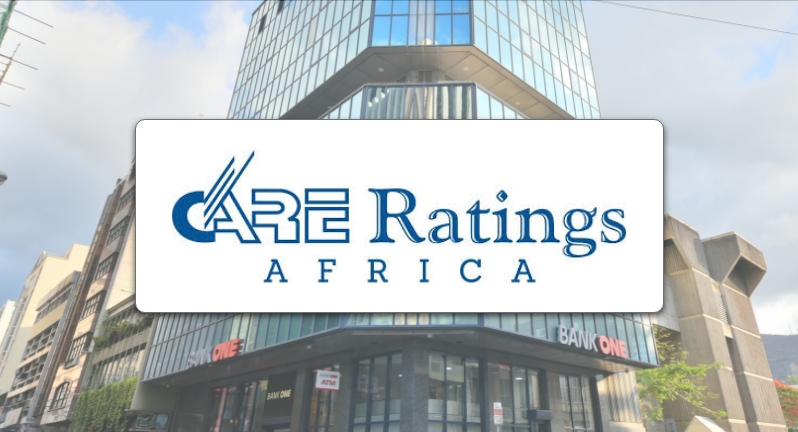 Bank One and Tier 2 Capital issue both rated A+ by CARE Ratings (Africa)
July 14, 2020
Port-Louis, 07 July 2020 – After being assigned a 'CARE MAU A+(Is)' rating by the credit rating agency CARE Ratings (Africa) in 2018, both Bank One and the Tier 2 Capital issue were rated A+ by Care Ratings (Africa) this year.
According to CARE Ratings (Africa): "The rating assigned to Bank One continues to derive strength from the experienced and resourceful promoter groups (CIEL and I&M), satisfactory track record of the bank, professional and highly qualified management team, comfortable Capital Adequacy Ratio (CAR) above the regulatory norm, stable business performance with satisfactory contribution from non-interest income, consistent growth in low-cost deposits over the last three years, comfortable asset-liability maturity profile, stable advances portfolio with stringent Non-Performing Assets (NPA) recognition norms and satisfactory asset quality".
Earlier in July, Bank One raised MUR 600 million in Subordinated Tier 2 Capital for its first issue on the Mauritian Debt Capital Market. The transaction was successfully completed with PLEION Corporate Finance Ltd acting as Transaction Adviser. With the success of this new capital raising, Bank One remains well positioned to continue its local and international growth strategy.
An assessment of the bank by an external credit rating agency is a reliable assurance to depositors and lenders of the financial solvency of the institution as an issuer. This rating attests to a satisfactory degree of security and punctuality in the servicing of the Bank's financial obligations.
About CARE Ratings
CARE Ratings started its operations in April 1993, and for almost two decades, it has been the second largest credit rating agency in India. It is proud of its position in the Indian capital market, based on investor confidence. It has also established itself as the leading agency for many segments such as banks, sub-national entities and IPOs.
CARE Ratings offers a range of credit rating services to help companies raise capital for their diverse needs and to assist investors in making informed investment decisions based on credit risk and their own risk and return expectations. Their assessment and rating services draw on their in-dept knowledge and analytical expertise, supported by methodologies consistent with international best practices.