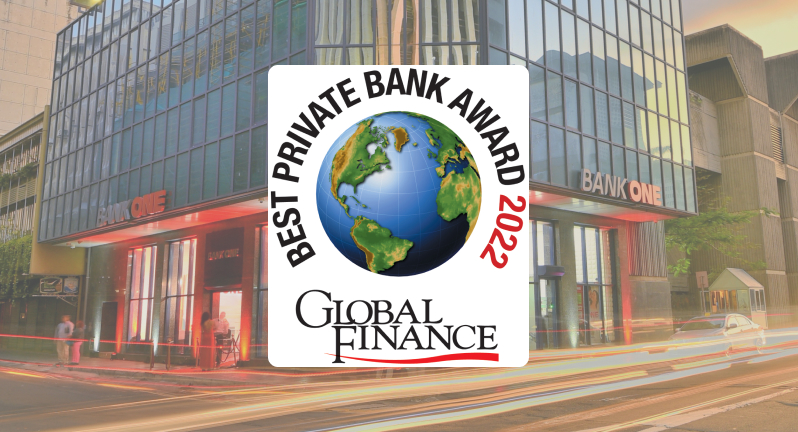 Bank One wins the "Best Private Bank in Mauritius 2022" award from Global Finance
December 2, 2021
Bank One Private Banking & Wealth Management is proud to announce that it has been awarded for "Best Private Bank in Mauritius" at the seventh annual edition of the World's Best Private Banks Awards by Global Finance – A title that it has previously held for 4 consecutive years from 2017 to 2020.
Guillaume Passebecq, Head of Private Banking & Wealth Management says:
"This achievement is a fair recognition for the hard work and sheer dedication of our teams despite the challenging times. The private wealth industry is constantly evolving in Mauritius and around the world. I firmly believe that we are rightly equipped to meet the changing expectations of our institutional and HWN customers through a strong international custody services offer, Open Architecture Investment solutions and sustained innovative approach in delivering value for our customers. As we expand our footprint within new territories in sub-Saharan Africa, I am convinced that our most valuable asset will remain our customers' trust".
Global Finance's editorial board annually selects winners for the Best Private Bank Awards based on inputs from executives and industry insiders as well as from entries submitted by banks. According to Global Finance, the award "honours banks that best serve the specialized needs of high-net-worth individuals as they seek to enhance, preserve and pass on their wealth. The winners are not always the biggest institutions, but rather the best – those with qualities that individuals rate highly when choosing a provider".