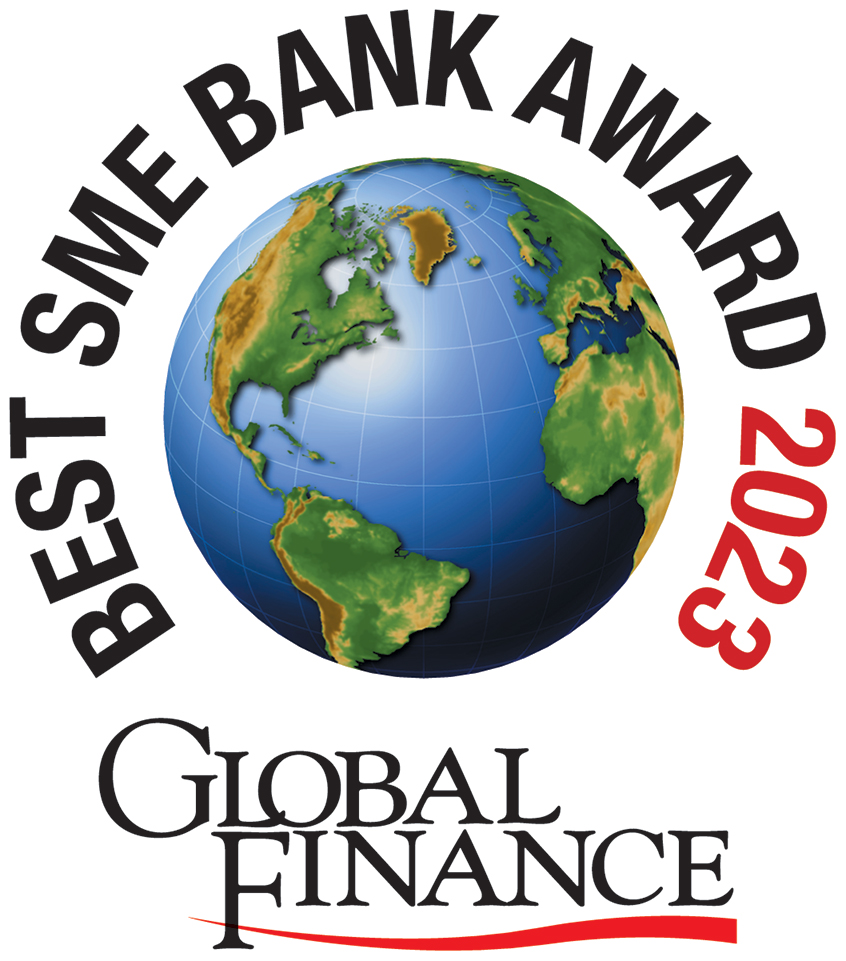 Bank One voted "Best SME Bank in Mauritius" for the second year in a row
May 22, 2023
Bank One is pleased to announce that it has been recognized as the Best SME Bank in Mauritius for the second year running by Global Finance Magazine. The prestigious award recognizes Bank One's continued dedication to providing exceptional financial solutions to SMEs to drive their growth and expansion, as well as its strong commitment to digital transformation and customer-centricity.
Bank One Continues to excel in supporting SMEs in Mauritius
Bank One is dedicated to serving the needs of the SME sector in Mauritius with a wide range of customized products and services. Its client portfolio covers a broad range of sectors including manufacturing, tourism, agriculture, construction, education, financial and business services, ICT, transport, and traders.
"We are proud to serve such a diverse range of industries and to be recognized as a valuable partner for SMEs in Mauritius," said Bhavya Shah, Head of Personal Financial Services at Bank One. "This award is a reflection of our team's hard work and commitment to providing exceptional service to our clients." Bank One has developed strong relationships with its SME clients through a team of seasoned Relationship Managers that offer not just traditional banking products and services, but also advisory and counselling services adapted to the particular needs of each customer.
Innovation and customer-centricity
Bank One's business strategy is underpinned by a culture of innovation that constantly challenges the status quo in the market, with a strong focus on putting the customer journey at the core of everything it does. This approach has helped Bank One set up a sustainable business model and achieve tangible results, driven by a deep organizational commitment towards digital transformation and the adoption of rigorous controls and regulatory functions. "We are dedicated to serving the needs of our SME clients and helping them succeed," says Bhavya Shah. "Our team works hard to provide our clients with the support and guidance they need to grow their businesses".
Welcoming a new Head of SME Banking
Bank One is pleased to announce the appointment of Sendy Thoplan as its new Head of SME Banking. With over 20 years' experience in the banking industry, Sendy brings a wealth of knowledge and expertise to the role. "We are confident that Sendy's leadership and extensive experience in the banking industry will drive our SME Banking sector forward and further strengthen our position as a trusted SME Banking partner in Mauritius," adds Bhavya Shah.