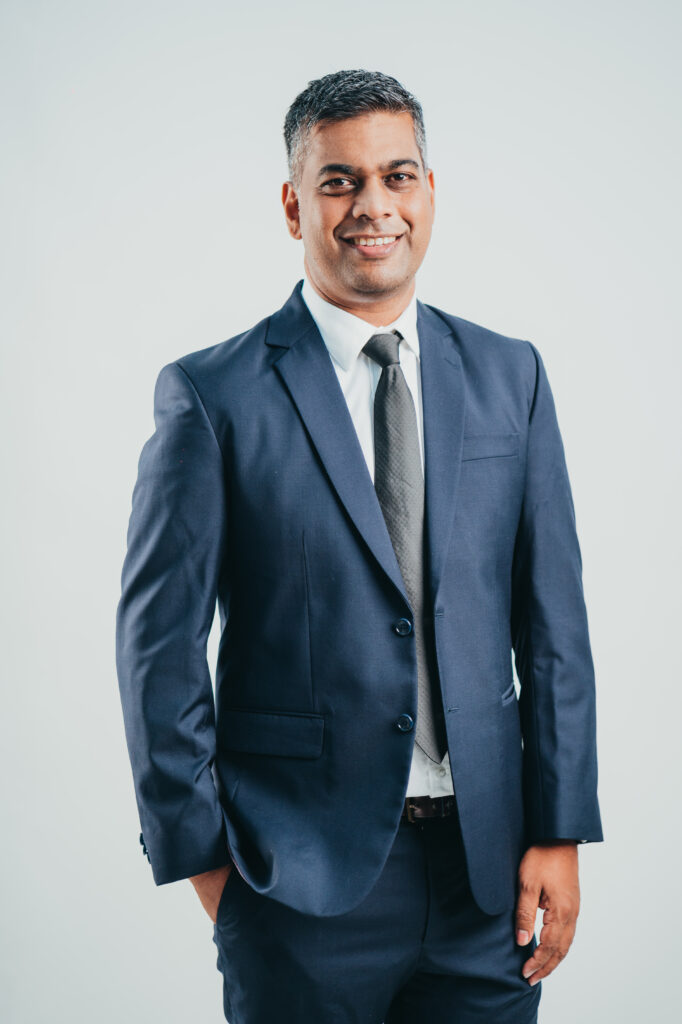 Bank One: Securities services are evolving to focus increasingly on digital assets and sustainability.
September 22, 2022
The capital market in Mauritius, the second largest in the region, contributes significantly to the financial services sector with an annual growth of 10 percent. Coming a long way since its launch in 1989, the Stock Exchange of Mauritius (SEM) currently counts as a regional pioneer, being one of the precursors in sustainability for the African continent.
No wonder then that the island economy enjoys a leading reputation in the region for offering investors a dynamic securities market with world-class trading facilities. Having said that, the securities services industry is witnessing changes and the trend is expected to continue in the coming years, but there is a certain level of uncertainly regarding the changes the industry will undergo and its impact on custodian banks and investors.
With its on-the-ground presence in Africa, a robust custodian network that extends over 50 countries, and Euroclear as their main depository, Bank One has direct access to the deep insights of local and international experts in the securities services arena. We caught up with Khalid Mahamodally, Head of Securities Services at Bank One, to drill deeper into this specialised branch of financial services and understand how it is evolving amid the increasing focus on technology and sustainability in a post-Covid era.
What exactly does the term 'securities services' cover and what are the main factors that affect this specialised branch of financial services?
Traditionally, securities services encompass safekeeping of assets, trade settlement, corporate action management and real-time platforms to access accurate reporting, leading to sustainable non-interest income generated from the asset under custody and from trading activity.
Coming to the main factors that impact the securities services industry, these are, in no particular order:
Investor behaviour;
Technology;
Cost of operation; and
Value added services.
How are custodian banks grappling with the increasing focus on digital services in a post-Covid context?
Indeed, investors are expressing increased curiosity when it comes to digital assets and alternative investments, and are eager to learn more from their custodian bank/investment advisors. Hence, there is a real need for custodian banks to invest in the required infrastructure to offer the digital assets services that lead to higher margins from the offering.
Having said that, investors still want a personal touch from their bank and actively seek the opinion of their expert investment advisors before proceeding with investments in traditional assets. All in all, the development of the securities services industry has resulted in more players putting pressure on margins and investors looking for add-on services that they can leverage on.
More specifically, how is Bank One dealing with this pressure from the market and rising investor demands?
While we acknowledge that we cannot compete with big custodian banks in terms of the level of investment into new systems and market access, Bank One has adopted a different approach that involves putting the client at the centre of everything we do and targeting a specific market niche.
To elaborate further on what this approach involves, we have developed a hybrid methodology ensuring that the client is accompanied throughout his investment journey, that is, from account opening, investment requirement, to post-investment update from markets.
The additional services include but are not limited to performance reports, Lombard loans against Kenyan sovereign bond/EUROBOND and other classic assets, and investments in line with Environmental, Social & Governance (ESG) factors. Furthermore, leveraging on our direct shareholder presence in Kenya, Uganda, Tanzania and Rwanda, Bank One is well equipped to provide direct access to these markets to our clients for investment and ensuring competitive pricing and benefits from almost real-time market information sourced from our shareholder group – the Kenya-headquartered I&M Group PLC.
Finally, could you tell us about some of the milestones that Bank One has achieved in the securities services space?
Our commitment to the custody business and our innovative spirit paved the way for the development of a full-fledged Custody Platform that allows our customers to view their portfolios online on a real-time basis, download valuation reports, and manage their investments anytime, anywhere and from any smart device. As the next milestone, we are launching our performance report functionality and same will be available to our clients in Q4 2022.
Furthermore, our securities services have also been recognised by the renowned London-based financial publication, Capital Finance International (CFI.co), which bestowed upon us the title of "Best Custodian Bank" in the Indian Ocean for 2021. The award panel highlighted that Bank One plays an active role in supporting businesses in sub-Saharan Africa (SSA) based on our unique onshore and offshore capabilities. Indeed, we are proud to belong to a 'Star Alliance of Banks' with a unique value proposition to serve the needs of SSA-focused clients through world-class personalised services and tailor-made solutions.
More recently, we were awarded a Long-Term Issuer Default Rating (IDR) of 'BB-' with a Stable Outlook in June 2022 by Fitch Ratings for our first rating exercise. This positive rating provides both our investors and customers with an independently verified view of Bank One's credit standing. With this favourable assessment by Fitch, Bank One now ranks among the top 15 banks in SSA from a rating perspective.