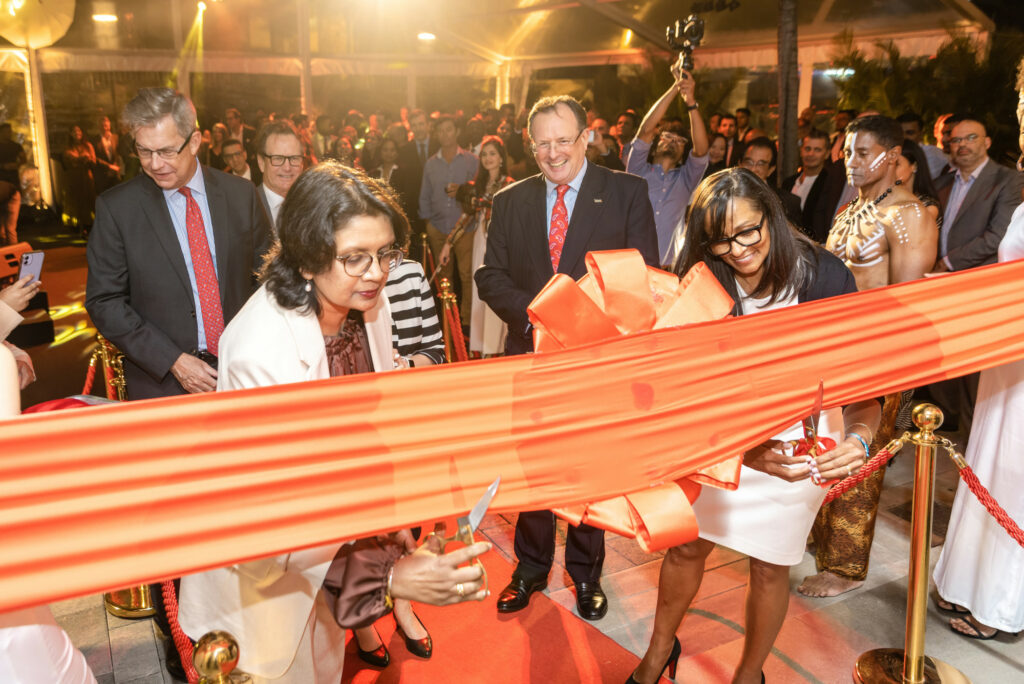 Bank One inaugurates its new Corporate Offices at Port Louis Waterfront
September 26, 2022
Bank One announces the official inauguration of its new Corporate Offices at the Astrolabe Building located at Port Louis Waterfront. Recently, the bank hosted a cocktail to celebrate this important milestone – among the invitees was the Second Deputy Governor of the Bank of Mauritius, Hemlata Sewraj-Gopal, as well as the bank's shareholders, board members, management team, clients and members of the press.
The event was a highly significant one for the bank, given that the opening of the new offices is in line with its ambition to become 'sub-Saharan Africa's preferred gateway'. Indeed, Bank One has an expressed ambition to seize the considerable growth opportunities in sub-Saharan Africa. It is determined to leverage Mauritius' position as the International Financial Centre for Africa and the combined presence of its two shareholders, the CIEL Group and I&M Group PLC in the region to meet the growing needs of businesses and individuals across sub-Saharan Africa.
The Corporate Offices, named "Bank One Waterfront", are intended to be a place that promotes teamwork and creativity. Interestingly, all meeting rooms are symbolically named after African capitals where Bank One has been extending its footprint over the last 14 years.
Key figures
5: the number of international awards (and ratings) it has received in 2021 and 2022 that are directly linked to the excellence of its services for the sub-Saharan Africa market
7: the number of branches through which Bank One operates in Mauritius
8: the number of countries where Bank One's two shareholders, I&M Group PLC and the CIEL Group, are present in Africa: Kenya, Rwanda, Tanzania, Uganda, Ghana, Ivory Coast, Madagascar and Mauritius
10: the number of nationalities among Bank One's employees
19: the number of countries in Africa where Bank One now serves customers