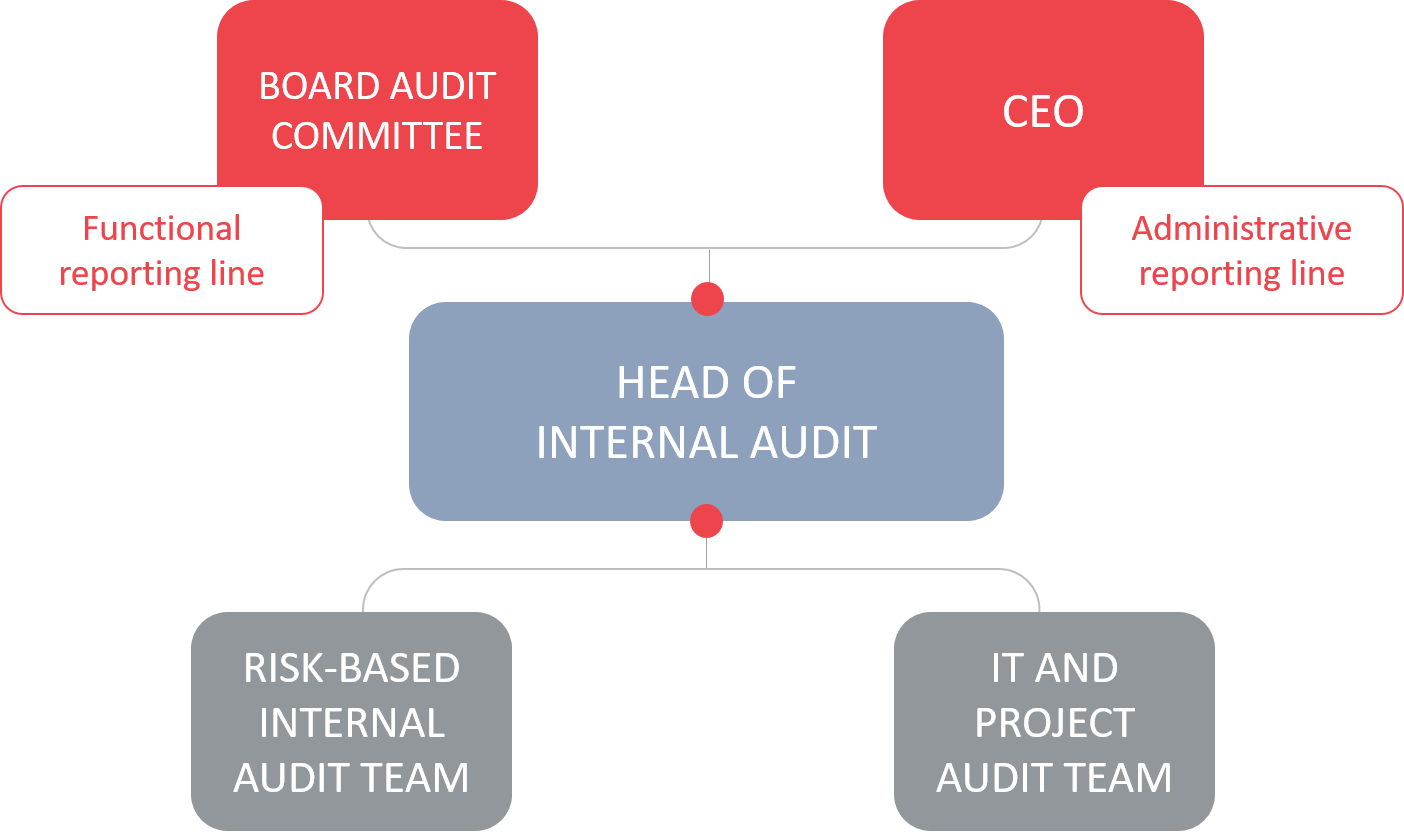 Bank One Internal Audit believes in delivering best value to its customer. In the spirit of Bank One's values, the Internal Audit teams work as ONE team, integrating risk-based and IT audit skills on each audit.
The function comprises multi-skilled auditors, who collectively sport over 40 years of audit and over 45 years of banking experience, and hold various best practice certifications, such as the CIA, CISA, CRMA, ACA, ACCA, as well as various IT qualifications. Each member of Bank One's IT Audit team has previously worked in IT, therefore understands IT from personal experience, not only from an audit point of view.
Bank one Internal Audit – Advisors to Management – Assurance providers to the Board
A strong internal control system, including an independent and effective Internal Audit Function, is part of sound corporate governance. The mission of the Internal Audit Function at Bank One is to provide vital assurance to the Board Audit Committee (and ultimately the Board) and senior management on the quality of the bank's internal control system, risk management and governance processes.
Bank One Internal Audit has recognised its role as the third line of defence and as a safeguard for Bank One's customers, employees and shareholders. It understands that a progressive Internal Audit function supports the bank in fulfilling its strategic objectives, providing assurance, but also helping the bank think forward towards continuous improvement and innovation.
In alignment to Section 40 (4) of the Mauritius Banking Act 2004, Bank One Internal Audit's independence is secured through its functional reporting line to the Bank's Board Audit Committee. The Head of Internal Audit is a standing invitee to quarterly Audit Committee meetings, and has unfettered access to the Committee chair and its members. Closed sessions with Internal Audit are also held regularly.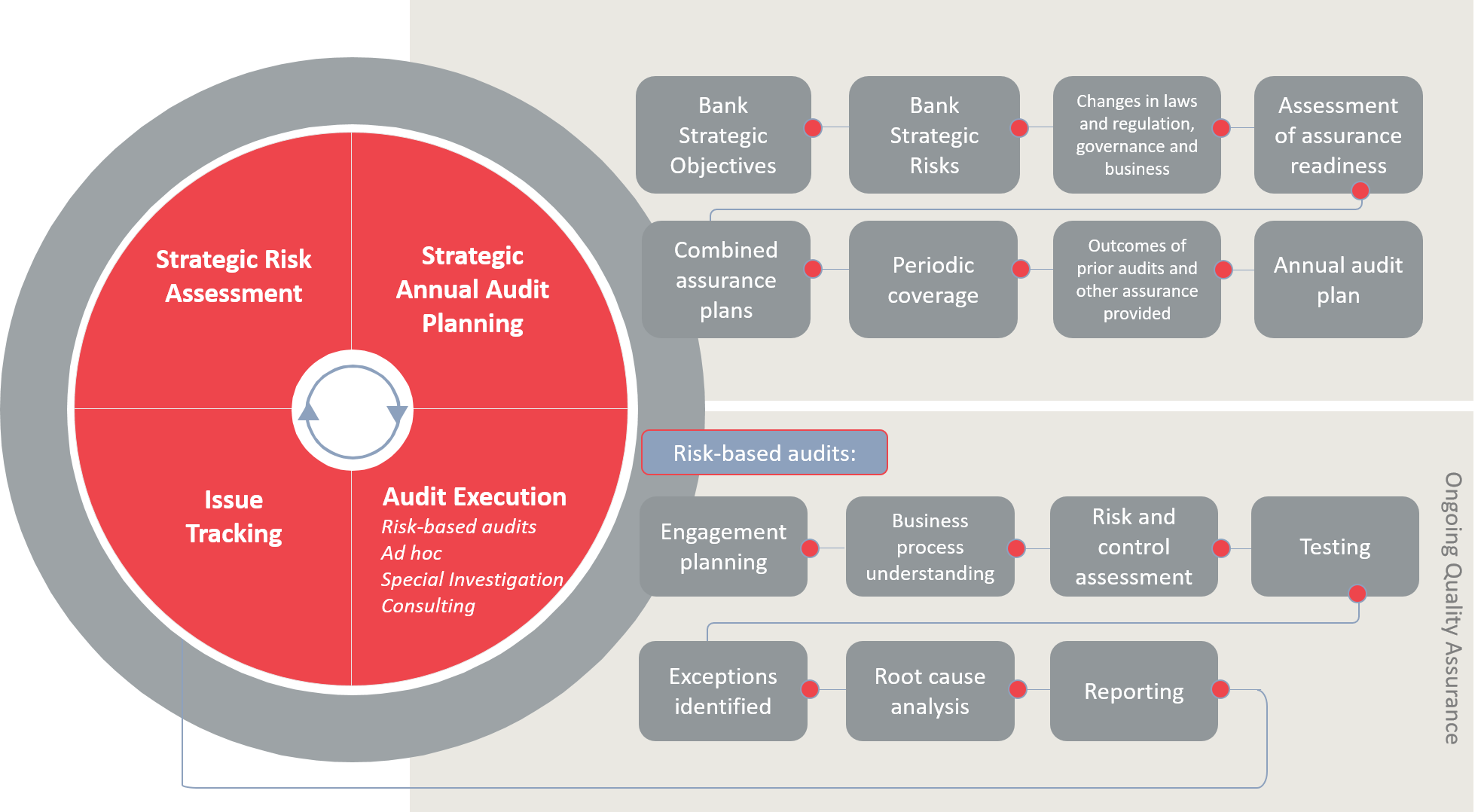 Bank One Internal Audit has aligned its methodology to the Institute of Internal Auditors' IPPF and upholds the industry's Code of Ethics. The bank's Internal Audit Strategy comprises both delivery on assurance and consulting activities to the Bank, as well as internal audit function development to ensure a continuous best-in-class service.
The annual audit plan is approved by the Audit Committee and reviewed at each meeting to ensure the plan focuses on the right priorities. The Head of Internal Audit regularly engages with the Bank's leadership to identify and analyse strategic risks that may impact the Bank's objectives and actively drives the audit plan to "where assurance matters most". Adequate room is left in the audit plan to nimbly address ad hoc requests.
Continuous improvement is driven through the Internal Audit Framework, various training and learning initiatives, application of technology and frequent feedback from Audit customers. Quality assurance over audit delivery is owned by the department's head and managers.
In addition, the audit department acts as an advisor to the bank, in particular on projects, to support risk mitigation at an early stage. To drive better insights, the department aims to incorporate data analytics and profiling at various stages of the audit process.