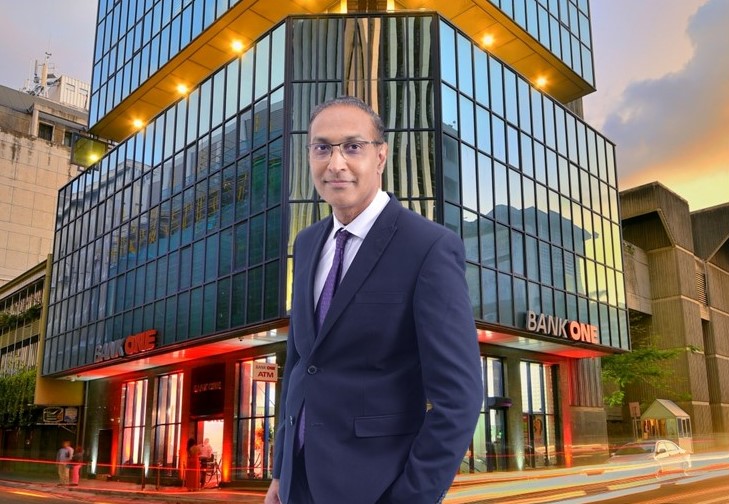 SSA's investment landscape is becoming more diverse.
October 19, 2022
In an interview published on 19th October 2022 in Business Magazine, Fareed Soobadar, Head of Corporate Banking at Bank One talks the tremendous opportunities for Mauritian businesses to penetrate the African market, particularly East Africa. He highlights that Mauritius as an IFC "is well equipped to serve as a gateway for investors to explore opportunities on the continent". Fareed Soobadar also points out Bank One's proven track record and real insights into continental Africa, which allows us to respond to the needs of the market and position ourselves as a "partner of choice".
Does the African continent offer opportunities for Mauritian businesses?
Africa's fast-growing population and markets present considerable opportunities for business, especially in the context of slowing global demand. At the same time, I also believe that, in order to penetrate the African market and serve its untapped potential, local companies should continually innovate. I am referring here to the sheer magnitude of business opportunities in key sectors across Africa and the steps that investors could take to translate these opportunities into profitable and sustainable ventures.
According to the World Bank, five of the ten fastest growing countries are in Africa, and one-third of all global reforms have taken place in sub-Saharan Africa (SSA). Africa's current population of around 1.2 billion people is projected to reach 1.7 billion by 2030. Incomes are also rising across many parts of the continent, generating new business opportunities and we are expecting total annual spending by African consumers and businesses to reach $6.66 trillion by 2030.
In line with its vision to "becoming Africa's preferred gateway", Bank One has deployed significant efforts to tap into the opportunities of the booming SSA market and expand its presence in the region while supporting local corporates as they embark on their own African journey.
(b) Which sectors offer the best investment opportunities in Africa?
SSA is considered as an attractive investment destination due to its strong projected economic growth. Deal activity in the region has increased significantly due to the potential for higher returns on investment, stable economies and untapped resources. Sub-Saharan Africa's investment landscape is also becoming more diverse as the digital economy, financial services, mobility, logistics, and health tech are attracting both local and foreign investment.
Mauritius is a member of regional organisations such as the Southern African Development Community (SADC) and the Common Market for Eastern and Southern Africa (COMESA) and has everything to gain by exploring the African market. Why is it that Mauritius' level of trade activities still relatively low in Africa?
Although Mauritius has been a member of some of the most active Regional Economic Communities (RECs) on the continent such as COMESA and SADC, which account for over 68.5% of the African continent, Mauritius is yet to harness its full potential. Mauritian exports to SADC represent only 20.1% of all SADC imports whilst those to COMESA account for only 12.5%. Overall, Mauritius' exports to Africa represent a mere 23.7% of our total exports.
This suggests that Mauritius has not yet fully explored the opportunities offered by the African market, especially when it comes to the sourcing of raw materials. The level of integration in regional value chains is relatively low, as Mauritius mainly trades finished goods and agricultural products with Africa.
I believe that we should focus on maximising opportunities through COMESA, SADC and AfCFTA while targeting neighbouring markets such as Mozambique, Madagascar, Kenya, Tanzania and South Africa. The ultimate goal is, of course, to position Mauritius as a trade hub linking Asia and Africa through the CECPA with India and the FTA with China in the near future. Bank One, having its shareholders on the continent, notably in East Africa through the I&M Group and in Madagascar through BNI, is well placed to meet this challenge.
According to some observers, Mauritius has never had and still does not have an Africa strategy. According to them, we have wasted more than fifteen years talking about Africa, but the authorities and the private sector have never been able to put in place a coherent African strategy. Do you agree?
It is obvious that we have taken too long to enter the African market. As I mentioned earlier, there are many opportunities in Africa, and more precisely in East Africa. Africa is full of promise and untapped riches. Mauritius can become an ideal and unrivalled platform for doing business in Africa by supporting reforms, trade and investment across the region. We can leverage on Mauritius as a business hub and a learning platform for the mainland. Mauritius as an International Financial Centre (IFC) is well equipped to serve as a gateway for investors to explore opportunities on the continent.
Tell us about the activities of Bank One on the continent? How would you define your African strategy?
The combined presence of our shareholders (the CIEL and I&M groups) allows us to have a physical presence in sub-Saharan Africa. Our proven track record and real insights into continental Africa allows us to respond to the needs of the market and position ourselves as a "partner of choice": a regional enabler for local companies wishing to do business in sub-Saharan Africa and, equally, for companies in sub-Saharan Africa wanting to establish holding structures in Mauritius.
We are taking advantage of our network of alliances within the I&M Group to attract large and medium-sized African companies looking to raise dollar funding through Mauritian debt issues or a listing on the Mauritius Stock Exchange and we support GBC players operating out of Mauritius for all their commercial and transactional needs. We are also steadily making progress in developing key partnerships with some of the major local corporates on their Africa strategy.
It appears that Mauritian banks are reluctant to take risks when it comes to supporting Mauritian companies in pursuing their African ambition. Is this really the case? How do you support local companies in fulfilling their African dream?
Since it is a relatively new market, there are certain inherent risks, which explains the reluctance of some local banks to venture into the African market. However, through the government's efforts to promote Mauritius on the African market, we have seen that local banks are now more comfortable and confident to conduct business on the continent.
At our level, by leveraging our alliance network within the CIEL and I&M groups, we are able to support Mauritian companies through local market knowledge, unique business relationships, best-in-class cross-border transactional capabilities, foreign exchange liquidity management solutions and access to capital.
What are the strategies deployed by Bank One to align with Mauritius' ambition to serve as a competitive trade and investment platform for Africa?
We will continue to leverage the connectivity of our network of alliances to attract large and mid-cap African corporates that are looking to raise dollar funding through local debt issues or listing on the Stock Exchange of Mauritius. Mauritius provides risk mitigation and investment diversification opportunities for SSA customers, and the geographic footprint of our shareholders gives us an added credibility and a competitive advantage that no other local bank has.
Bank One is serving the SSA market through three main channels: a financial institutions strategy targeted at SSA banks, a public sector strategy providing funding to SSA countries through Central Bank and Ministry of Finance supported projects. We also have a particular attention for 'African Champions', companies that have the ambition to expand and grow in more than one country in SSA. Moreover, our Elite Banking Offshore segment targets mass affluent individuals in SSA and provides them with bespoke cross-border services.
The AfCFTA opens up significant opportunities for Mauritian companies to do business in Africa. Mauritian companies are already identifying opportunities for expansion by exploring new avenues in search of export markets, regional sourcing or the setting up of regional production centres. Mauritius has long been the poster child for Africa as a model of economic stability and prosperity, good governance, economic freedom, standard of living and democracy; a well-deserved reputation that brings a fair share of opportunities for our enterprises.