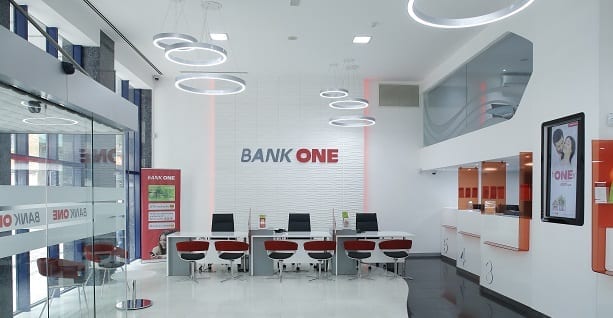 I&M Group acquires a 90% stake in Orient Bank Limited in Uganda
May 10, 2021
(Port Louis, Mauritius) – 10 May 2021. We are pleased to announce that our shareholder, I&M Group PLC, has successfully acquired a 90% stake in Orient Bank Limited (OBL), the 12th largest bank in Uganda effective from 30 April 2021.
The acquisition represents additional Net Loan Assets of approximately KES 7.7 Billion (US$ 72m), Deposits of KES 18.2 Billion (US$ 170m), a Customer Base of nearly 70,000, a staff component of 340 employees and a network of 14 branches and 22 ATMs across Uganda for the I&M Group. More importantly, this acquisition is in line with I&M Group's objective to extend its footprint in Eastern Africa and to become "Eastern Africa's Leading Financial Partner for Growth".
To date, I&M Group is present in Kenya, Tanzania, Rwanda and Uganda through I&M Bank and in Mauritius through Bank One. It will continue to focus on mergers and acquisitions as part of its growth strategy, as the group continues to enhance shareholders' value and provide its customers with a wide network of banking solutions across the region.
Sarit Raja Shah, Group Executive Director of I&M Bank says: "I&M Group aspires to be Eastern Africa's leading financial partner for growth. The acquisition of OBL will place I&M Bank in an advantageous position to capitalise on the growth in the Eastern African economies and thereby ultimately increasing shareholder value. This acquisition is expected to give the Group greater capacity to grow profitably, through extending our network to our regional customers. Further it demonstrates our continued leadership role in the industry across East Africa".
Mark Watkinson, CEO of Bank One states: "Bank One is proud to be part of a group with a strong presence and a clear strategy in East Africa, particularly at a very crucial time where our own strategy is to enhance our presence in several key markets in Sub-Saharan Africa."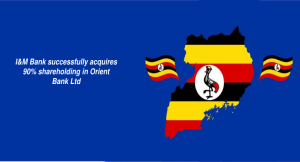 About I&M Group PLC
I&M Group PLC is a regional banking and financial services group with a presence in Kenya, Tanzania, Rwanda, Mauritius and now Uganda. Listed on the Nairobi Securities Exchange with a market capitalization of KES 37.5 billion (US$ 350.5m), it is regulated by the Capital Markets Authority as well as by the Central Bank of Kenya as a non-operating holding company. I&M Group PLC, formerly known as City Trust Limited (CTL) was incorporated on 16th August 1950. I&M Group PLC was licensed and approved as a non-operating holding company in accordance with the provisions of the Banking Act, Cap 488 Laws of Kenya following a reverse takeover of CTL by I&M Bank Limited in June 2013. I&M prides itself on its strong values and key strengths of innovative service and strong customer relationships. Through these pillars, the Group aspires to be 'Eastern Africa's Leading Financial Partner for Growth' by providing innovative and market driven banking solutions for its target segments.
About Bank One Limited
Bank One is a joint venture between CIEL Finance Limited in Mauritius and Kenya-based I&M Group PLC. Over the last decade, it has built a client base of over 50,000, a dedicated team of over 421 experienced collaborators and an asset base exceeding MUR 57 billion. Bank One provides a wide range of banking products and services to its clients through a geographic footprint spread across the island of Mauritius, comprising 8 branches and a well-distributed ATM network. It also plays an active role in supporting businesses in sub-Saharan Africa. Bank One has deep development finance institution relationships and long-term funding lines in place with the German Investment Corporation (DEG), the International Finance Corporation (IFC) and the French Development Agency (Proparco). Bank One has been rated A+ by CARE Ratings (Africa).
For media enquiries:
Ali Mamode, Head of Marketing & Communications
Tel: +230 202 9247, +230 5713 5924
Email: [email protected]
Virginie Couronne-Appapoulay, Communications Specialist
Tel: +230 202 9512, +230 5258 2926
Email: [email protected]